Written by Web Owls
I do enjoy looking at old predictions of the future. Eventually, the future arrives and we can compare it with the predictions.
Sometimes, the predictions are better than the reality. Sometimes, reality outpaces not only the predictions but even the dreams of the past. And sometimes, the predictions end up being pretty-much spot on.
That's the case with a piece about the " answer machine" of the future, which appeared in the book Childcraft Volume 6: How Things Change, published by Field Enterprises Educational Corporation in 1964. (Thanks to Paleo-Future for bringing this to my attention.)
Here's how it starts: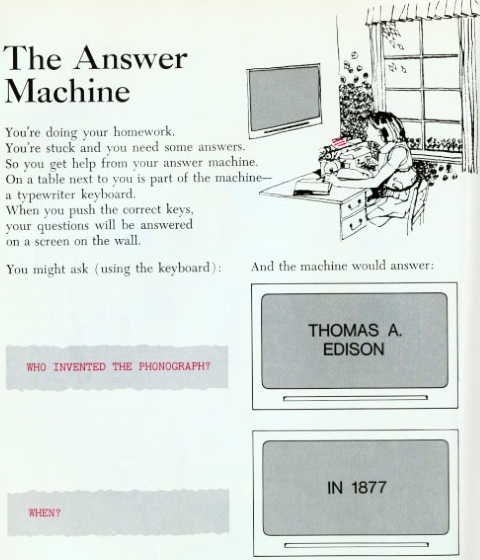 I think Google can handle that: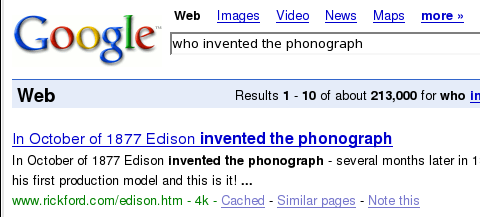 What else can our Answer Machine do for us?

A single click from Google's first result shows us this picture: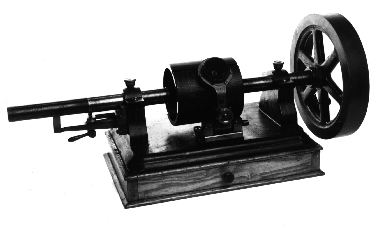 Yep, "File | Print" does the job nicely.

The original "Mary Had A Little Lamb" recording was not kept, but we can listen to Edison re-enacting it or to an 1899 recording made on Edison's 1878 tinfoil phonograph.

A Google Video search doesn't disappoint, although you do need to scroll past movies about Edison Lighthouse. I especially like this movie, filmed by Edison, which demonstrates that the more things change, the more they stay the same.

Someday? I already have an answer machine that can do all those things. I'm feeling lucky.